World and church events in September will include commemorations of Sept. 11 and the Pope's visit to Slovakia, among other highlights. Here at the parish we will have a special honoring and blessing of first responders on Saturday, Sept. 11 at our two vigil Masses, 5pm (English) and 7pm (Spanish).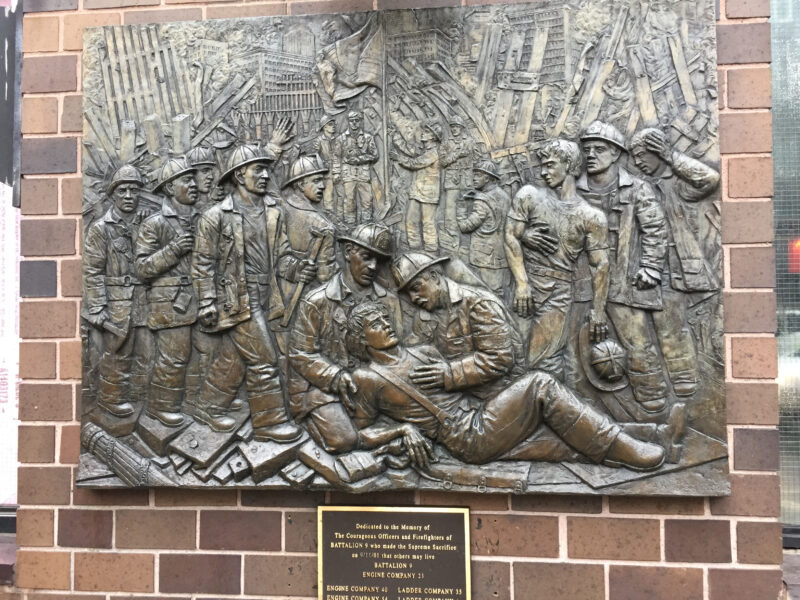 When Pope Francis visits Slovakia September 12-15, we will pray in solidarity with the Pope and the Slovak people with two Masses:
Sunday, September 12, the day of the arrival of the Pope to Bratislava.
There will be a special Slovak and English Mass at 10am.
Before the Mass, we will watch the arrival ceremony of the Pope to Slovakia, and after the Mass we will have fellowship, including Slovak-styled baked goods.
Wednesday, September 15: the final day of the papal visit. Our regular 7pm Mass will be in both Spanish and Slovakian. We will celebrate the Slovak national patronal feast of the Our Lady of the Seven Sorrows.
To learn more about the visit, Pope Francis and Slovakia, please visit: https://www.navstevapapeza.sk/en 
National Migration Week is Sept. 20-26, and we are planning talks after the evening Mass on Monday, Sept. 20 and Tuesday, Sept. 21. More information shortly, but two of the topics we expect to be looking at are: "Protecting Assets and Child Custody in the Face of Deportation," "Knowing Your Rights in Workplace Safety."
Also in September, as with every month at St. Joseph Catholic Community, we honor all those who have lost their lives or are fighting for lives amidst the ongoing pandemic with our First Friday Mass in Time of Pandemic, Friday, Sept. 3 at 7pm…. Our monthly St. Sharbel Mass of Healing will be Wednesday, Sept. 22 at 7pm — and outdoors, weather permitting — where we will also pray for the healing of creation.
On the planning level, we expect to be holding focus groups in September to help give shape to our new Family Faith Formation model, still in the formulation mode, and we expect to move further with our NeXt Level group's charity and justice project for the whole parish.