Beyond the Church Doors
We wrap up the Season of Creation with two more outdoor Masses immediately beyond our front church doors. Sunday, Oct. 3: 6pm bilingual Mass with the Blessing of Animals.  Monday, Oct. 4, 8:30am: Green Mass (bilingual) with planting of oak seedlings.
Putting the Pieces Together: Mental Health Series Continues
Bridgette Smith Perez, director of Caritas New Brunswick, will continue to lead parishioners in exploring mental health activities at the parish, in a bilingual presentation and discussion Wednesday, Sept. 29 after the 7pm Mass in the church.
LEARN MORE
Celebrating the Season of Creation
We have a lineup of special events, especially outdoors, as we join with Christians around the world in celebrating the Season of Creation from now through October 4.
During this time, we'll also be infusing our prayer and music with creation themes.
Season Schedule
Blessing of the Animals Sunday October 3
Bring your furry, slimy or whatever-textured pet to our annual Outdoor Mass with the Blessing of Animals, Sunday October 3 at 6pm.  The Mass will be Spanish-English, with individual blessings of all pets.
Enjoy the Silence
Every weeknight our church is open at 6pm for DIY contemplative practice, led by the pastoral team.
WHAT WE DO
(Still) the Year of St. Joseph!
Through May 2022 we dream, discern, decide and do our future together in the light of St. Joseph, our patron.
We continue to explore a new model of family faith formation, and also a more vibrant future of charity and justice.  Our foundation is the Eucharist, our daily prayer practice and our three parish spiritualities (contemplative, Divine Mercy, charismatic).
Learn More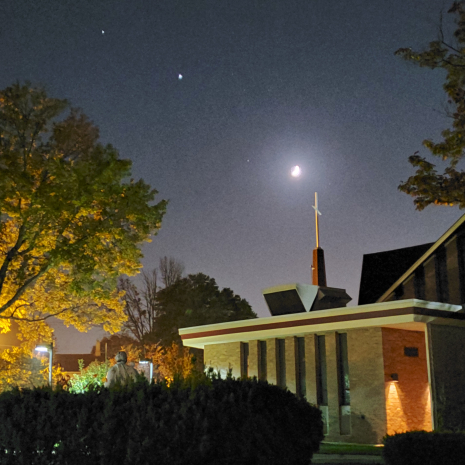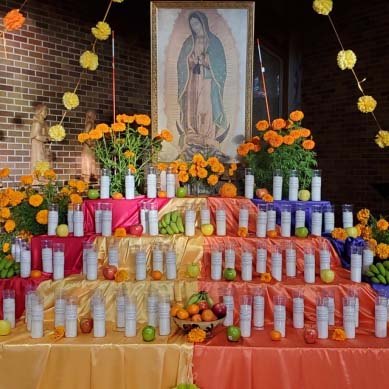 About
Nearly 150 years ago, infused with Benedictine monastic wisdom, a Catholic community began to take shape in Bound Brook, NJ.
Rooted today in a stunning sacred space inspired by the reforms of the Second Vatican Council, St. Joseph Catholic Community lives discerningly - amidst the current crises - in contemplative practice and justice-minded engagement of our multicultural membership. Joseph of Nazareth, as model of silence, work and selfless care, is our patronal light in persevering along Christ's radical way of discipleship.
Worship With Us
Sunday Masses
Saturday Vigil
5:00 PM (English)
7:00 PM (Spanish)
Sunday Masses
8:00 AM (English)
12:00 PM (Spanish)
6:00 PM (bilingual)
Maximum Covid Capacity - 400 people (as of 6/5/21)
Daily Mass
Daily Mass
M-F 8:30 AM (English)
M-F 7:00 PM (Spanish)
Sat 8:00 AM (English)
Daily Prayer Practice
Contemplative Practice
Monday-Friday 6:00 PM
Monday at 6PM:

Lectio Divina
Vespers (Spanish)
Monday-Friday 6:30 PM
Live Stream Mass
As of July 4, 2021 we are now live-streaming the 8 AM English Mass
Domingos 12:00 PM (Español)
Now also LIVE on our Facebook page!
Watch YouTube Stream