Holy Week 2023
Make plans now for which Holy Week liturgies you'll be attending as we approach this most solemn yet celebratory time in the Christian year.
Check out our schedule by clicking below.
HOLY WEEK
The Spiral and Stages of Call
Our next Contemplative Elders teaching will be Tuesday, March 28 at 7:30pm, when we look at Marjory Zoet Bankson's work, The Call of the Soul.
Let's Make a Deal Already!
Serious outside interest has developed for the use and future of our Annex building. We are promptly forwarding such requests to the Diocese of Metuchen for their further deliberations and decisions.
St. Joseph parish leadership is committed to surpassing levels of stewardship, the greater good for our parishioners and the value of community partnering as we reflect and act decisively with the future of our properties, finances and mission.
With Ukraine
For As Long As It Takes
"This absurd and cruel war. A sad anniversary! The toll of dead, wounded, refugees and displaced persons, destruction, economic and social damage speaks for itself. May the Lord forgive so many crimes and so much violence. He is the God of peace. Let us remain close to the tormented Ukrainian people, who continue to suffer, and let us ask ourselves: has everything possible been done to stop the war?
-Pope Francis, general audience, Feb. 22, 2023
Making Our Garden Grow
We have a strong team of experts with plants and gardens who are ready to design our parish community garden and mentor others.
Now we need those who would like to save money and grow their own food to come forward and sign up as a gardener.
Turkey & Syria Struggle In Earthquake Aftermath
Join the efforts to help Turkey and Syria recover from the devastating earthquakes.
Catholic Relief Services is the official international humanitarian agency of the U.S. Catholic community.
Help Through CRS
CRS RICE BOWL 2023
Once again this year, St. Joseph is participating in Catholic Relief Services' Rice Bowl Lenten program.  Nearly 50 years old now, CRS Rice Bowl puts our faith in action through alms that will help the needy near and far, and a calendar with pointed reflections to guide us through the season.
Faith Will Move Mountains
But it looks like there's no way around the section closures of Mountain Ave. to replace water infrastructure except to follow the detour signs through late April.
Plan for several more minutes for your trips to the church during this time.  It appears the road sections are closed only from 8:30am-5pm Monday-Friday.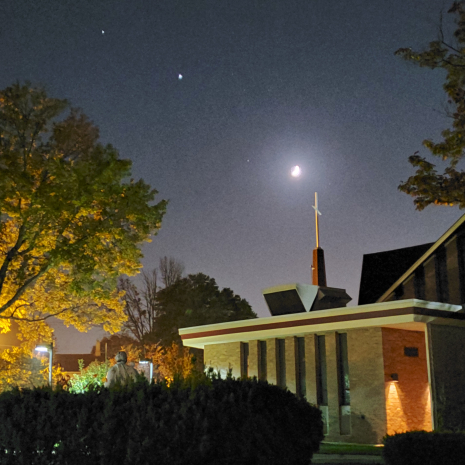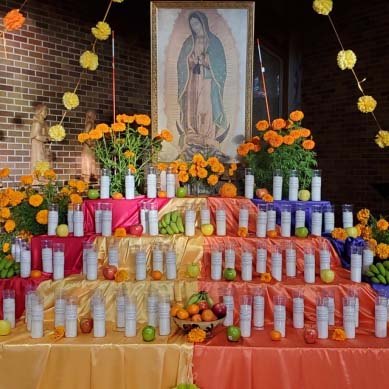 About
Nearly 150 years ago, infused with Benedictine monastic wisdom, a Catholic community began to take shape in Bound Brook, NJ.
Rooted today in a stunning sacred space inspired by the reforms of the Second Vatican Council, St. Joseph Catholic Community lives discerningly - amidst the current crises - in contemplative practice and justice-minded engagement of our multicultural membership. Joseph of Nazareth, as model of silence, work and selfless care, is our patronal light in persevering along Christ's radical way of discipleship.
Worship With Us
Sunday Masses
Saturday Vigil
5:00 PM (English)
7:00 PM (Spanish)
Sunday Masses
8:00 AM (English)
12:00 PM (Spanish)
Maximum Covid Capacity - 400 people (as of 6/5/21)
Daily Mass
Daily Mass
M-F 8:30 AM (English)
T-F 7:00 PM (Spanish)
Sat 8:00 AM (English)
Daily Prayer Practice
Contemplative Practice
Monday-Friday 6:00 PM
(Monday: Lectio Divina)
Vespers (Spanish)
Tuesday-Friday 6:30 PM