Help Victims of Kakhovka Dam flooding now!
As we can relate to with our history in Bound Brook, flooding is devastating.  Let's help Caritas Slovakia raise 25,000Euro  to get needed water and hygiene supplies to the Kherson region of Ukraine NOW!
I WANT TO DONATE
First Eucharist June 11
First Holy Communions will be celebrated on Sunday June 11 this year, in a special bilingual 9:30am Mass, and appropriately the Solemnity of the Body and Blood of Christ.
Please pray for the 53 children receiving the Eucharist for the first time, and, if you're so inclined, celebrate first-hand by coming to the Mass!
Ready, Set, Grow!
Our church grounds are being transformed with life, food and color over these following months, in particular as our parish community garden takes shape.  The garden, dedicated to deceased parishioner Isidoro Garcia and St. Isidore on April 29, will be tended to by more than a dozen gardeners.  Also germinating: an outdoor mural.
Heading Outdoors...for Mass
Our next two outdoor Eucharists (weather permitting), are as follows:
-Sunday, July 2, 10am (English, Contemplative)
-Monday, July 3, 9am (bi-lingual)
Progress On The Inner Path
A number of our parish contemplative activities are being enthusiastically received. Click below for an update and summary of what's available.
ROUNDUP
Support Ukraine Through Caritas Slovakia
Our pastor met with leaders of Caritas Slovakia last month in Bratislava, especially with respect to their work in Ukraine and with Ukrainians in Slovakia.
We'll be working more closely with Caritas Slovakia to further their mission with our support from the USA.  More details soon.
Let's Make a Deal!
Serious outside interest has developed for the use and future of our Annex building. We have promptly forwarded such requests to the Diocese of Metuchen for their further deliberations and decisions.
St. Joseph parish leadership is committed to surpassing levels of stewardship, the greater good for our parishioners and the value of community partnering as we reflect and act decisively with the future of our properties, finances and mission.
With Ukraine
For As Long As It Takes
"This absurd and cruel war. A sad anniversary! The toll of dead, wounded, refugees and displaced persons, destruction, economic and social damage speaks for itself. May the Lord forgive so many crimes and so much violence. He is the God of peace. Let us remain close to the tormented Ukrainian people, who continue to suffer, and let us ask ourselves: has everything possible been done to stop the war?
-Pope Francis, general audience, Feb. 22, 2023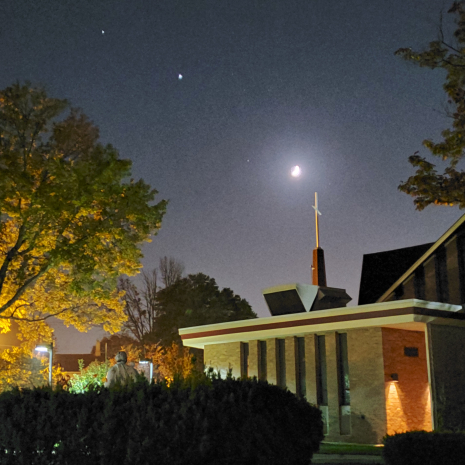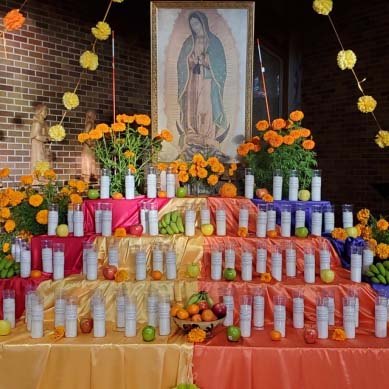 About
Nearly 150 years ago, infused with Benedictine monastic wisdom, a Catholic community began to take shape in Bound Brook, NJ.
Rooted today in a stunning sacred space inspired by the reforms of the Second Vatican Council, St. Joseph Catholic Community lives discerningly - amidst the current crises - in contemplative practice and justice-minded engagement of our multicultural membership. Joseph of Nazareth, as model of silence, work and selfless care, is our patronal light in persevering along Christ's radical way of discipleship.
Worship With Us
Sunday Masses
Saturday Vigil
5:00 PM (English)
7:00 PM (Spanish)
Sunday Masses
8:00 AM (English)
12:00 PM (Spanish)
Maximum Covid Capacity - 400 people (as of 6/5/21)
Daily Mass
Daily Mass
M-F 8:30 AM (English)
T-F 7:00 PM (Spanish)
Sat 8:00 AM (English)
Daily Prayer Practice
Contemplative Practice
Monday-Friday 6:00 PM
(Monday: Lectio Divina)
Vespers (Spanish)
Tuesday-Friday 6:30 PM