Fall Harvest of Prayer
Autumn inspires the poetic — "The trees are in their autumn beauty, the woodland paths are dry,
under the October twilight the water mirrors a still sky" (Yeats) — and the prayerful.  These are good weeks to reflect on the cycle of life and death, pray for the deceased, and connect more deeply with our inner lives.
Coming Soon: Our Day of the Dead Altar
Our liturgical environment team will have our annual Day of the Dead altar ready by late October.  Parishioners are welcome to purchase memorial candles for deceased loved ones.
In Solidarity Through the Suffering
In this time of profound loss, solace can be found within our sanctuary in the quiet of nightly contemplation, the hope of the daily Eucharist and the healing of our special services.
NOVEMBER EVENTS
Ecumenical Prayer Service Nov. 2 at Bound Brook Cemetery
The pastors of Bound Brook Presbyterian and St. Joseph Catholic churches will gather with members on Tuesday, Nov. 2 at 10am in Bound Brook Cemetery for a joint prayer service recalling the faithful departed.
Enjoy the Silence
Every weeknight our church is open at 6pm for twenty minutes of DIY silent contemplative practice, led by the pastoral team.
WHAT WE DO
(Still) the Year of St. Joseph!
Through May 2022 we dream, discern, decide and do our future together in the light of St. Joseph, our patron.
We continue to explore a new model of family faith formation, and also a more vibrant future of charity and justice.  Our foundation is the Eucharist, our daily prayer practice and our three parish spiritualities (contemplative, Divine Mercy, charismatic).
Learn More
Remembering Our Faithful Departed
This November we are making an extra effort to remember the faithful departed.  We'll be using our cemetery and having a number of special liturgies. Stay tuned.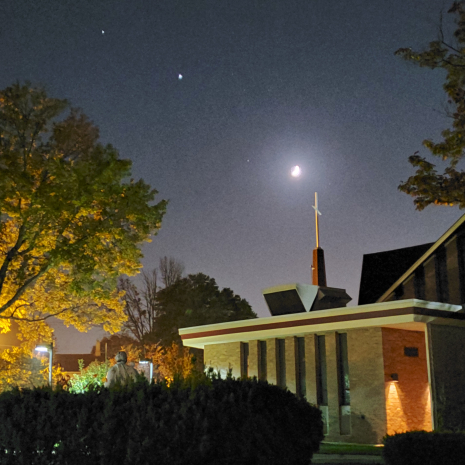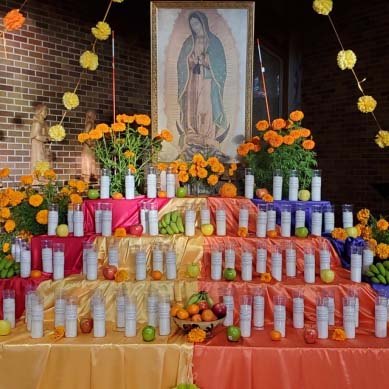 About
Nearly 150 years ago, infused with Benedictine monastic wisdom, a Catholic community began to take shape in Bound Brook, NJ.
Rooted today in a stunning sacred space inspired by the reforms of the Second Vatican Council, St. Joseph Catholic Community lives discerningly - amidst the current crises - in contemplative practice and justice-minded engagement of our multicultural membership. Joseph of Nazareth, as model of silence, work and selfless care, is our patronal light in persevering along Christ's radical way of discipleship.
Worship With Us
Sunday Masses
Saturday Vigil
5:00 PM (English)
7:00 PM (Spanish)
Sunday Masses
8:00 AM (English)
12:00 PM (Spanish)
6:00 PM (bilingual)
Maximum Covid Capacity - 400 people (as of 6/5/21)
Daily Mass
Daily Mass
M-F 8:30 AM (English)
M-F 7:00 PM (Spanish)
Sat 8:00 AM (English)
Daily Prayer Practice
Contemplative Practice
Monday-Friday 6:00 PM
Monday at 6PM:

Lectio Divina
Vespers (Spanish)
Monday-Friday 6:30 PM