St. Sharbel, Hermit of Lebanon,
Pray for Us
It's time again to seek the intercession of St. Sharbel and celebrate the Sacrament of the Sick. Join us Tuesday evening, June 22 at 7pm for our monthly bilingual healing Mass. Deacon Edgar Chaves offers the homily.
LEARN MORE
Lighting Our Hearts With Contemplation and Action
Parish leadership is shining a light on all aspects of our ministries and activities this summer at St. Joseph, as we open our doors more widely to all.
June:
New Covid-19 Relaxations, New Parish Directions
Pandemic restrictions have been relaxed, allowing us to start the process of activating ministries and activities designed for the new reality of our era.
LEARN MORE
The NeXt Level has arrived!
Our dozen St. Joseph NeXt Level youth, mentors and staff wore their team colors and addressed the parish June 5-6 with plans for a charitable, communal and justice future.
LEARN MORE
It's the Year of St. Joseph
Join us through May 2022 as we dream, discern, decide and do our future together in the light of St. Joseph, our parish patron.
This summer, we will be re-igniting our parish liturgical ministries, along a common path of invitation, conversation, formation and celebration.  Stay tuned for details.
Learn More
Welcome to
St. Joseph,
let us dream!
As a Catholic presence in Bound Brook for 145 years, we are envisioning a new contemplative and action future taking shape from the pandemic and ancient monastic wisdom.
Help shape that contemplative future by joining us for meditation any evening Monday-Friday at 6pm.
Our Daily Practice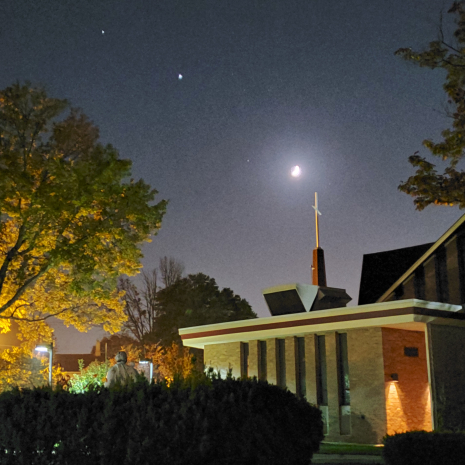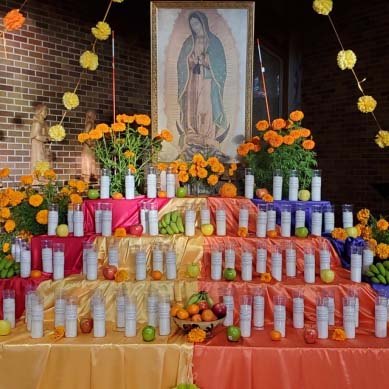 About
Nearly 150 years ago, infused with Benedictine monastic wisdom, a Catholic community began to take shape in Bound Brook, NJ.
Rooted today in a stunning sacred space inspired by the reforms of the Second Vatican Council, St. Joseph Catholic Community lives discerningly - amidst the current crises - in contemplative practice and justice-minded engagement of our multicultural membership. Joseph of Nazareth, as model of silence, work and selfless care, is our patronal light in persevering along Christ's radical way of discipleship.
Worship With Us
Weekend Masses (as of July 1)
Saturday Vigil
5:00 PM (English)
7:00 PM (Spanish)
Sunday Masses
8:00 AM (English)
12:00 PM (Spanish)
6:00 PM (bilingual)
Maximum Covid Capacity - 400 people (as of 6/5/21)
Daily Mass
Daily Mass
M-F 8:30 AM (English)
M-F 7:00 PM (Spanish)
Saturday 8:00 AM (English)
Daily Prayer Practice
Contemplative Practice
Monday-Friday 6:00 PM
Monday at 6PM:

Lectio Divina
Spanish Vespers
Monday-Friday 6:30 PM