August 2 Outdoor Mass
Our Monday "Blue Sky" outdoor Mass series continues with a bilingual liturgy Monday, August 2 at 8:30am in front of the church.
Since it's a workday, a "grab-and-go" breakfast will be available.
Next "Blue Sky Monday" Mass is Labor Day.
Organizing Our Liturgical Ministries
We are going to be using August to receive applications for the needed liturgical ministries, offering information sessions and trainings, in the hopes of filling our schedule come September.
LEARN MORE
Getting More Religious About Being Spiritual
Summer enhancements to our three active spiritual movements in the parish: Wednesday Masses are more contemplative, Thursday evening features our Divine Mercy spirituality, and, starting August 6, our Charismatic Movement re-ignites.
READ MORE
Igniting the Parish With Contemplation and Action
Parish leadership is shining a light on all aspects of our ministries and activities this summer at St. Joseph, as we open our doors more widely to all.
August: Time for Rest and Renewal
There won't be as many special events in August, as the parish pastoral team directs its energy to organizing ministries for the coming months, as well as getting a needed respite from all the recent activity. Please gracefully take advantage of whatever leisure time may be yours this month, too.
It's the Year of St. Joseph
Join us through May 2022 as we dream, discern, decide and do our future together in the light of St. Joseph, our parish patron.
This summer, we will be re-igniting our parish liturgical ministries, along a common path of invitation, conversation, formation and celebration.  Stay tuned for details.
Learn More
Oslava pápeža Františka na Slovensku
Omšu v slovenčine ponúkneme 12. septembra ako solidaritu s pastoračnou návštevou pápeža Františka na Slovensku. Dvojjazyčná svätá omša s časťou angličtiny bude o 10. hodine.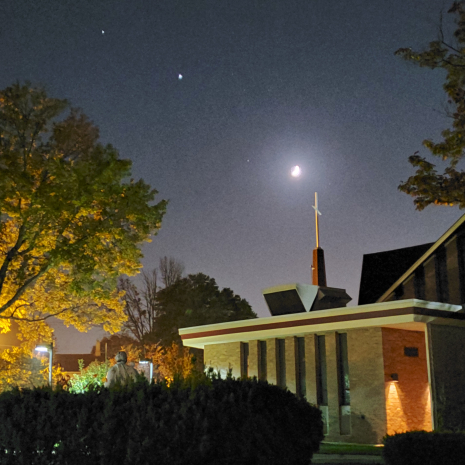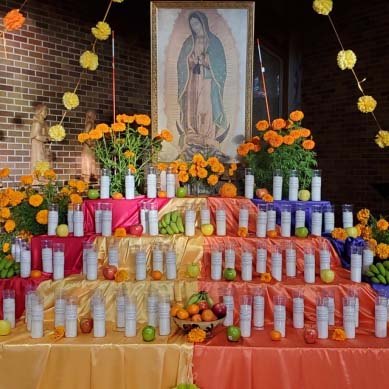 About
Nearly 150 years ago, infused with Benedictine monastic wisdom, a Catholic community began to take shape in Bound Brook, NJ.
Rooted today in a stunning sacred space inspired by the reforms of the Second Vatican Council, St. Joseph Catholic Community lives discerningly - amidst the current crises - in contemplative practice and justice-minded engagement of our multicultural membership. Joseph of Nazareth, as model of silence, work and selfless care, is our patronal light in persevering along Christ's radical way of discipleship.
Worship With Us
Sunday Masses
Saturday Vigil
5:00 PM (English)
7:00 PM (Spanish)
Sunday Masses
8:00 AM (English)
12:00 PM (Spanish)
6:00 PM (bilingual)
Maximum Covid Capacity - 400 people (as of 6/5/21)
Daily Mass
Daily Mass
M-F 8:30 AM (English)
M-F 7:00 PM (Spanish)
Sat 8:00 AM (English)
Daily Prayer Practice
Contemplative Practice
Monday-Friday 6:00 PM
Monday at 6PM:

Lectio Divina
Vespers (Spanish)
Monday-Friday 6:30 PM
Live Stream Mass
Starting July 4, 2021 we will be live-streaming the 8 AM English Mass
Domingos 12:00 PM (Español)
Now also LIVE on our Facebook page!
Watch YouTube Stream