Contemplative Elders: Life Review Session
Our next presentation in the Contemplative Elders series is set for Tuesday, Jan. 31 at 7:30pm, where the topic will be: "How to Conduct a Life Review and Life Repair."  All are welcome.
Contemplative Mass Returns
Due to popular response, we have scheduled two more Sunday Contemplative Masses.  They are set for the first Sundays in February and March —  February 5 and March 5 — at 10am.
These Masses will feature contemplative chants, Lectio Divina and an extended Communion Meditation.
Faith Will Move Mountains
But it looks like there's no way around the section closures of Mountain Ave. to replace water infrastructure except to follow the detour signs through late April.
Plan for several more minutes for your trips to the church during this time.
Happy New Faith Formation Year!
Our Family Faith Formation program has launched Year Two this month.  This year we are focusing on the Sacraments as our year-long theme.
Blessings on all the parents, children, catechists and volunteers as they embark on this journey through Catholic sacraments.  A parish-wide presentation looking at the Sacraments will be Wed., Feb. 8 at 7:30pm.
Pray, Stand with Ukraine
"I must still bring you the plea of the children, the elderly, the fathers and mothers, the youth of that martyred land, (but Mary is) "with them and with all who are suffering, just as you were at the cross of your son" — Pope Francis, December 8, 2022
Please continue to respond generously in prayer and action as this lawless invasion by the Russian aggressors continues.   We will hold a Day of Prayer for Ukraine on Friday, Feb. 24.  Details soon.
UKRAINE RESOURCE PAGE
Lots of sickness still around
With the continuing presence of COVID, along with flu, colds and other communicable diseases, lots of parishioners have been sidelined lately.
Be up-to-date with boosters, maintain good hand hygiene and situational awareness, and PLEASE DO NOT come if you don't feel well or exhibit outward signs of illness (cough, sneezing, etc.).  Note that, even in winter, we open doors and windows when our carbon dioxide monitor signals poor ventilation levels.

Inward Bound
Approximately one dozen parishioners will be heading soon to Holy Cross Abbey, the Trappist monastery in Berryville, VA, to experience sacred silence, the beauty of the Shenandoah Valley and daily rhythm in the Cistercian tradition.
Hopefully this will become an annual parish adventure as part of our contemplative regimen.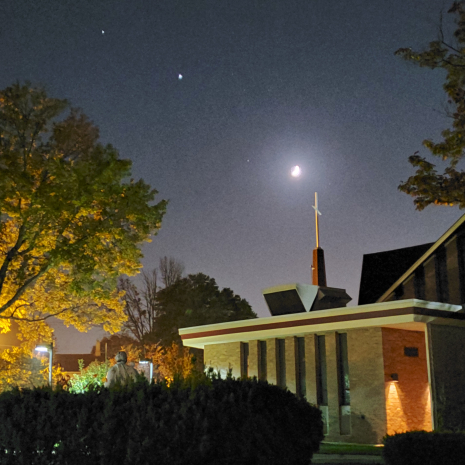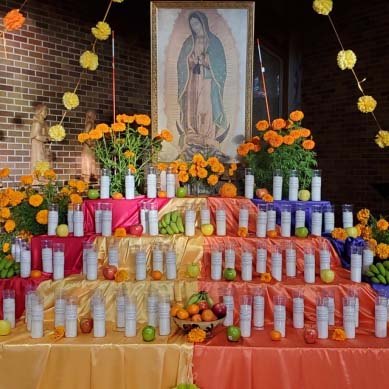 About
Nearly 150 years ago, infused with Benedictine monastic wisdom, a Catholic community began to take shape in Bound Brook, NJ.
Rooted today in a stunning sacred space inspired by the reforms of the Second Vatican Council, St. Joseph Catholic Community lives discerningly - amidst the current crises - in contemplative practice and justice-minded engagement of our multicultural membership. Joseph of Nazareth, as model of silence, work and selfless care, is our patronal light in persevering along Christ's radical way of discipleship.
Worship With Us
Sunday Masses
Saturday Vigil
5:00 PM (English)
7:00 PM (Spanish)
Sunday Masses
8:00 AM (English)
12:00 PM (Spanish)
Maximum Covid Capacity - 400 people (as of 6/5/21)
Daily Mass
Daily Mass
M-F 8:30 AM (English)
T-F 7:00 PM (Spanish)
Sat 8:00 AM (English)
Daily Prayer Practice
Contemplative Practice
Monday-Friday 6:00 PM
(Monday: Lectio Divina)
Vespers (Spanish)
Tuesday-Friday 6:30 PM