Happy Fall!
There is plenty of activity to harvest here at St. Joseph during the autumn season, especially as we continue to mark the Season of Creation.  Join us!
Annual Blessing of Animals
Oct. 8
Join us for one of the most popular Masses of the year, for the blessing of animals, on Sunday, October 8 at 5pm outside the church, this year on the community garden side of the building. Bring animal friends of any kind to the liturgy
Dreamwork Sessions Continue
Our next dreamwork spirituality session is Tuesday, Sept. 26 at 7:30pm.  These sessions are a fruit of our contemplative elders, but are open to all.
Silent Bound
10 members of our community are preparing to travel to Holy Cross Abbey in Berryville, VA for a Sept. 29-Oct. 1 silent retreat in the Cistercian tradition.
Let us know if you'd be interested in a future silent retreat there.
Provide Food Security for Displaced Ukrainians
We are coordinating our support with Caritas Slovakia, for a food-security project in Dnipro, Ukraine.
MORE INFO
With Ukraine For The Long Haul
"We continue to pray for the martyred Ukrainian people and for peace in every war-torn land."  –Pope Francis, Angelus prayer, Sept. 17, 2023
Help us help Ukraine through Caritas Slovakia's faith-filled work in their neighboring country.  We're committed to supporting their "Charity Kitchen" project in Dnipro, Ukraine.
Caritas Slovakia for Ukraine
Welcome to St. Joseph Catholic Community
A contemplative parish with an ear and heart to the cries of the poor and the cries of the earth.
Contemplative Focus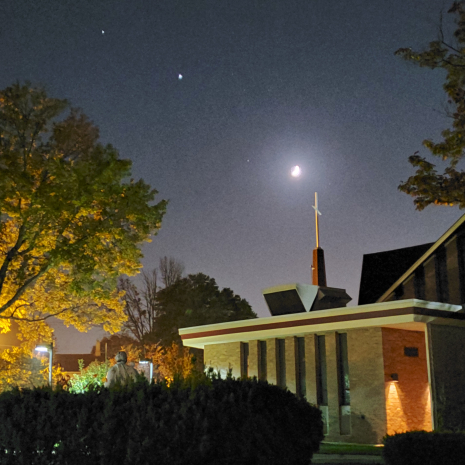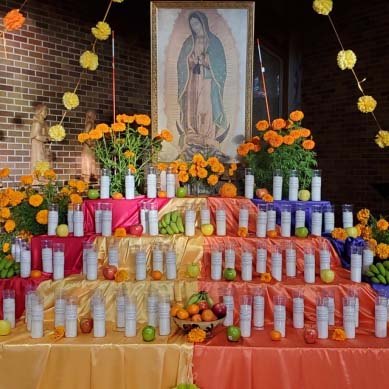 About
Nearly 150 years ago, infused with Benedictine monastic wisdom, a Catholic community began to take shape in Bound Brook, NJ.
Rooted today in a stunning sacred space inspired by the reforms of the Second Vatican Council, St. Joseph Catholic Community lives discerningly - amidst the current crises - in contemplative practice and justice-minded engagement of our multicultural membership. Joseph of Nazareth, as model of silence, work and selfless care, is our patronal light in persevering along Christ's radical way of discipleship.
Worship With Us
Sunday Masses
Saturday Vigil
5:00 PM (English)
7:00 PM (Spanish)
Sunday Masses
8:00 AM (English)
12:00 PM (Spanish)
Capacity: +/- 600 people
Daily Mass
Daily Mass
M-F 8:30 AM (English)
T-F 7:00 PM (Spanish)
Sat 8:00 AM (English)
Daily Prayer Practice
Contemplative Practice
Monday-Friday 6:00 PM
(Monday: Lectio Divina)
Vespers (Spanish)
Tuesday-Friday 6:30 PM