Advent Begins December 3
Join us in this expectant season of hope that pervades everything we do, from daily Mass to special seasonal Advent events.
Advent Schedule
Evening
Lectio Divina for Advent
Starting Monday, Nov. 27 at 6pm and running for four Mondays, we will offer Lectio Divina featuring the Gospels for each Sunday of the Advent season.
Advent Schedule
Nearing Guadalupe Time
Our pre-festival fundraising has begun, and formal activities start with the countdown novena that begins Dec. 3.
Solstice Solace
Christmas-New Year's is not an easy time of year for people who are struggling with either faith and/or hope.  Our special Mass, Dec. 21 at 7pm, on the night of the Winter Solstice can help if you're depressed, overwhelmed, lonely or similarly struggling now.
Contemplative of the Month
We're starting a new feature where we focus on one of the church's great contemplatives each month.
For December, it's St. John of the Cross, feast day December 14.
With Ukraine For The Long Haul
"We continue to pray for the martyred Ukrainian people and for peace in every war-torn land."  –Pope Francis, Angelus prayer, Sept. 17, 2023
Help us help Ukraine through Caritas Slovakia's faith-filled work in their neighboring country.  We're committed to supporting their "Charity Kitchen" project in Dnipro, Ukraine.
Caritas Slovakia for Ukraine
Welcome to St. Joseph Catholic Community
A contemplative parish with an ear and heart to the cries of the poor and the cries of the earth.
Contemplative Focus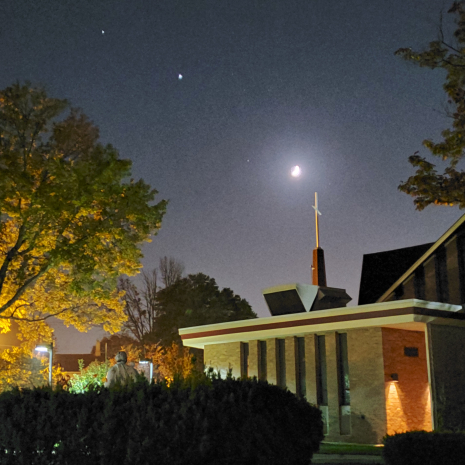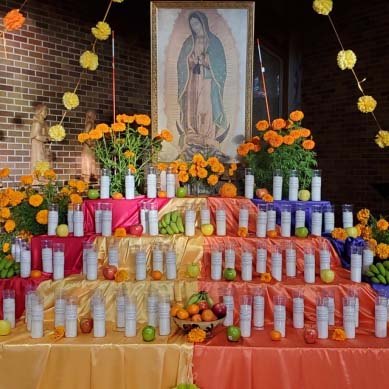 About
Nearly 150 years ago, infused with Benedictine monastic wisdom, a Catholic community began to take shape in Bound Brook, NJ.
Rooted today in a stunning sacred space inspired by the reforms of the Second Vatican Council, St. Joseph Catholic Community lives discerningly - amidst the current crises - in contemplative practice and justice-minded engagement of our multicultural membership. Joseph of Nazareth, as model of silence, work and selfless care, is our patronal light in persevering along Christ's radical way of discipleship.
Worship With Us
Sunday Masses
Saturday Vigil
5:00 PM (English)
7:00 PM (Spanish)
Sunday Masses
8:00 AM (English)
12:00 PM (Spanish)
Capacity: +/- 600 people
Daily Mass
Daily Mass
M-F 8:30 AM (English)
T-F 7:00 PM (Spanish)
Sat 8:00 AM (English)
Daily Prayer Practice
Contemplative Practice
Monday-Friday 6:00 PM
(Monday: Lectio Divina)
Vespers (Spanish)
Tuesday-Friday 6:30 PM