Advent 2021
The annual Our Lady of Guadalupe celebration (December 11-12 with Masses at 11:00pm on the 11th and 1:00am on the 12th) and preparatory novena (December 3-11)  highlight this special anticipatory season.
Join us more frequently at St. Joseph Catholic Community in Advent — for daily Mass or evening contemplation — as we together prepare for Christmas in a spirit of expectant hope.
Enjoy the Silence, Join the Contemplative Revolution
Advent is an especially apt moment for contemplative prayer, in tune with the watchfulness of the season.
Every weeknight our church is open at 6pm for twenty minutes of DIY silent contemplative practice, led by the pastoral team.  Each Monday our practice is Lectio Divina for the coming Sunday Gospel.
WHAT WE DO
Christmas 2021
We celebrate the Nativity of the Lord with
6 Christmas Masses at St. Joseph:
Christmas Eve, Friday, Dec. 24:
2pm Covid-Conscious Mass (masks required); 5pm English; 7pm Spanish.
Christmas Day, Saturday, Dec. 25:
12 midnight English; 8am English; 12pm Spanish.
The Advent of Family Faith Formation
Our new model of religious formation kicks off in January 2022.
LEARN MORE
(Still) the Year of St. Joseph!
Through May 2022 we dream, discern, decide and do our future together in the light of St. Joseph, our patron, as we seek to develop our prayer, charity and faith formation.
In late December, we will roll out a program of consecration to St. Joseph that will take us through the year.
Learn More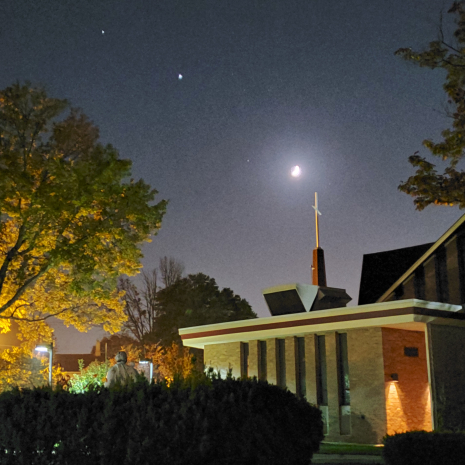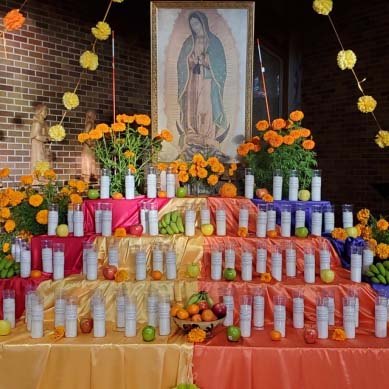 About
Nearly 150 years ago, infused with Benedictine monastic wisdom, a Catholic community began to take shape in Bound Brook, NJ.
Rooted today in a stunning sacred space inspired by the reforms of the Second Vatican Council, St. Joseph Catholic Community lives discerningly - amidst the current crises - in contemplative practice and justice-minded engagement of our multicultural membership. Joseph of Nazareth, as model of silence, work and selfless care, is our patronal light in persevering along Christ's radical way of discipleship.
Worship With Us
Sunday Masses
Saturday Vigil
5:00 PM (English)
7:00 PM (Spanish)
Sunday Masses
8:00 AM (English)
12:00 PM (Spanish)
6:00 PM (Bilingual)
Maximum Covid Capacity - 400 people (as of 6/5/21)
Daily Mass
Daily Mass
M-F 8:30 AM (English)
M-F 7:00 PM (Spanish)
Sat 8:00 AM (English)
Daily Prayer Practice
Contemplative Practice
Monday-Friday 6:00 PM
Monday at 6PM:

Lectio Divina
Vespers (Spanish)
Monday-Friday 6:30 PM