"If we take this as an opportunity, it can become a moment of renewal. The pandemic has brought to light a certain religious ignorance, a spiritual poverty. Some have insisted on freedom of worship or freedom to worship, but little has been said about freedom in the way we worship. We have forgotten the richness and variety of experiences that help us to contemplate the face of Christ. Some have even said that the life of the Church has been interrupted! And this is truly incredible. In the situation that prevented the celebration of the sacraments, we did not realize that there were other ways in which to experience God…It will be suicide if, after the pandemic, we return to the same pastoral models that we have practiced until now…It is very likely that in the recent past our pastoral activity has sought to lead to the sacraments and not to lead – through the sacraments – to Christian life."
– Bishop Mario Grech, Secretary General of Bishops' Synod, October 2020
The chaos of Covid-19 is also a kairos, an opportune time for action. Priorities have sharpened, realities have shifted. Discerning the ramifications of all that has happened and continues to unfold, St. Joseph Catholic Community, to have a viable future, needs to be responsive to the trauma that has impacted so many. The bottom seems to have fallen out of so much that previously seemed familiar in parish life. Rather than wallow in its loss, or bide time fruitlessly waiting for an illusory return, dare we instead dream and act for a different future?
The call to silence and the cry of the poor have been devastatingly amplified during COVID-19. Can we dream of a church that attends forcefully to both? Is it possible to have a parish that is as at home with the Jesus who went off by himself to pray, as with the Jesus who encountered people on the margins and called into question unjust structures? A church imbued with the spirit of Martha and Mary, Thomas Merton, Dorothy Day, John of the Cross, Teresa of Kolkata, Sharbel Makhlouf, Elizabeth of Hungary, Vincent de Paul, and, yes, St. Joseph himself, and so many others, who, even though parish or monastic life may not have been part of their exemplary life witness to Christ, can now have the heft of their legacy lifted up in a new parish motif.
Can we envision a post-pandemic church, at least in part, of contemplative servants? This potential model is not simply a fancier way of restating and applying St. Benedict's famous sixth-century dictum from his Rule, "Ora et labora" (pray and work), although that principle is at the root of the model: contemplative prayer, servant work of charity and justice.
"When you pray, go to your inner room, close the door, and pray to your Father in secret. And your Father who sees in secret will repay you" (Mt 6:6).
The pandemic has forced many to inner rooms that they'd rather not visit, places of anxiety, depression, trauma, despair. The tradition of the contemplative church has navigated those inner places, and found them to be full of richness, challenge, healing and empowerment for the practitioner.
Inviting parishioners to prayer that goes beyond the verbal, rubrical and familiar is an invitation to a new disciplined level of presence, to God and to each other. Whether the form is Lectio Divina, centering prayer or Christian meditation, contemplative practice can provide believers the tools for a more alert, clear and empathic participation in a world where, sadly, even amidst an ongoing pandemic, people are still absorbed in their own consuming exploitation. Contemplative practice can also be a bridge to deeper servanthood, or the work of the contemplative servant parish.
"You are the salt of the earth…you are the light of the world" (Mt 5:13-14).
At least two great truths have already emerged from the pandemic, best expressed by Pope Francis: i) "We thought we would stay healthy in a world that was sick" and ii) from five years ago in his environmental encyclical Laudato Si, reaffirmed by the pandemic: "Everything is connected."
Our world is traumatized at untold levels now. Everyone has a servant part to play in the repair. The great and unifying work of the parish is to now discern healing at the community level, and the process ideally starts by modeling its outcome, conducted in the spirit of the early apostles of Acts 2, who believed together and divided everything according to need.
At St. Joseph, the racial and cultural diversity of the community offers us the prophetic invitation to truly do everything together, and provide a counterbalance for our polarized society. Encountering each other at all levels as sisters and brothers, we can determine and prioritize needs that either the parish can meet directly, or refer to other, more expert organizations for assistance.
The year 2020 was marked by the massive Covid-19 health crisis, which became a global phenomenon cutting across boundaries, aggravating deeply interrelated crises like those of the climate, food, the economy and migration, and causing great suffering and hardship. I think especially of all those who lost family members or loved ones, and all who lost their jobs. I think too of physicians and nurses, pharmacists, researchers, volunteers, chaplains and the personnel of hospitals and healthcare centres. They have made, and are continuing to make, great sacrifices to be present to the sick, to alleviate their sufferings and to save their lives; indeed, many of them have died in the process. In paying tribute to them, I renew my appeal to political leaders and the private sector to spare no effort to ensure access to Covid-19 vaccines and to the essential technologies needed to care for the sick, the poor and those who are most vulnerable.
Sad to say, alongside all these testimonies of love and solidarity, we have also seen a surge in various forms of nationalism, racism and xenophobia, and wars and conflicts that bring only death and destruction in their wake.
These and other events that marked humanity's path this past year have taught us how important it is to care for one another and for creation in our efforts to build a more fraternal society.
– Pope Francis, 54th World Day of Peace Message for January 1, 2021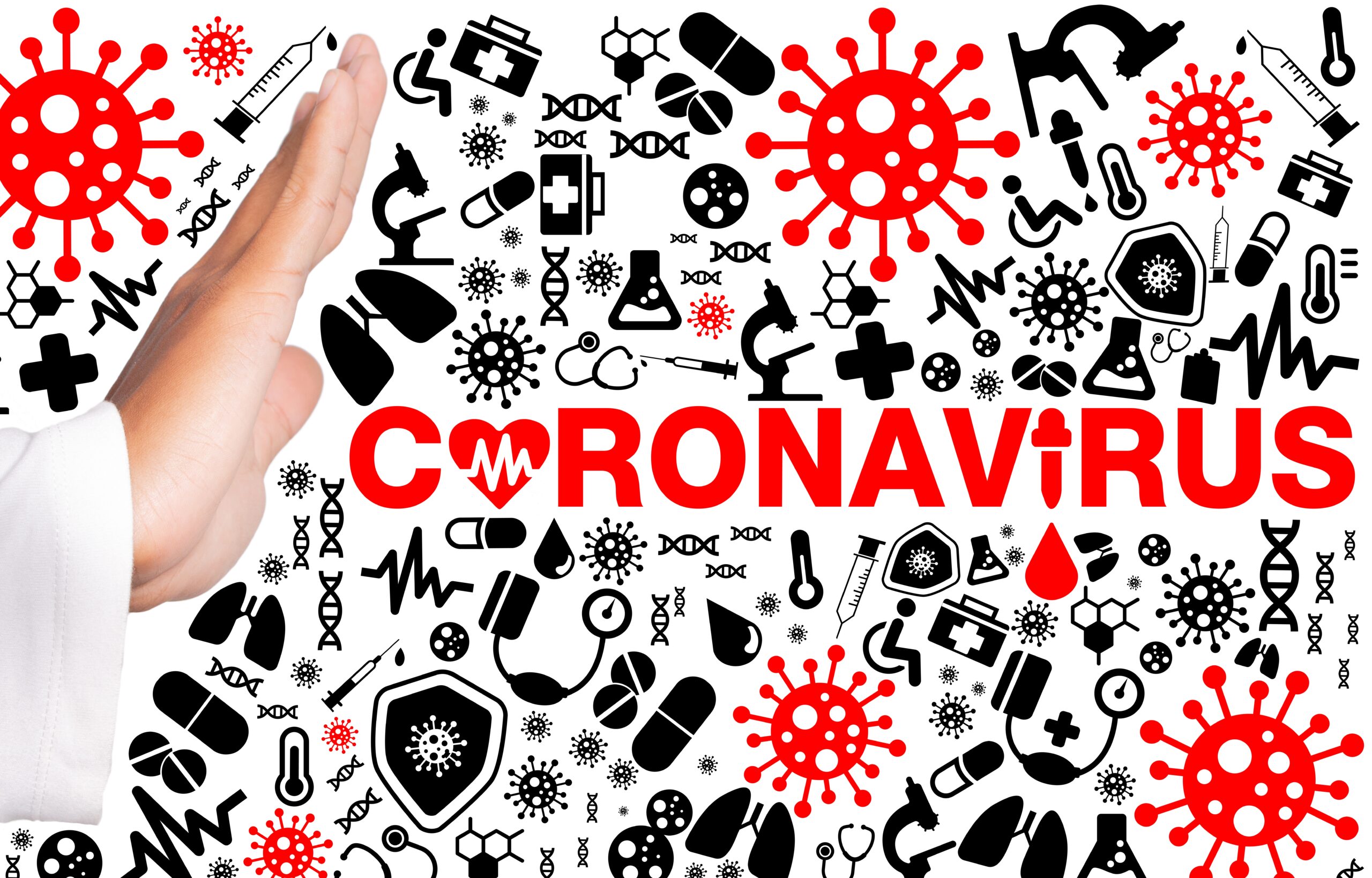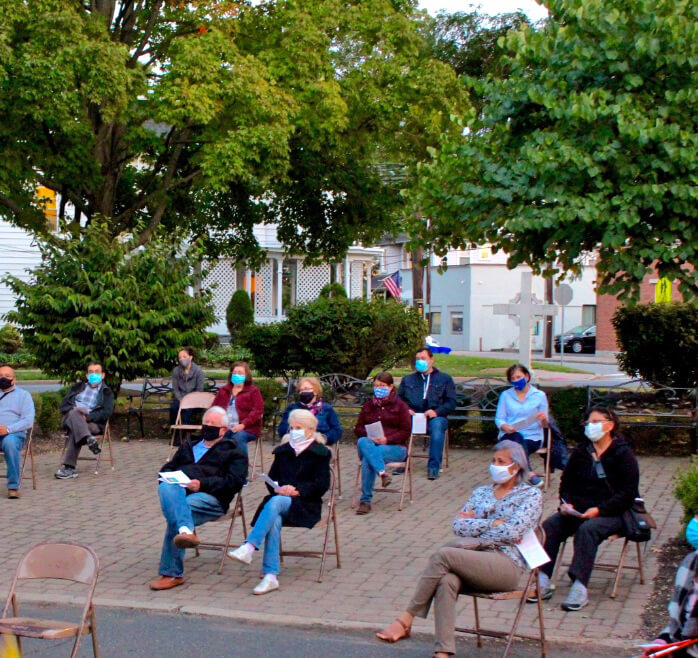 Spiritual Accompaniment During COVID-19
Continuous: Pandemic Memorial Candle and Name Book of the Deceased, narthex
January 19 annually: Memorial Mass for Covid-19 victims
as needed: Memorial Masses to mark national, global death milestones
Sign up for our email newsletter!