Every 22nd of the month – consistent with other parish devotions to St. Sharbel around the world – a bilingual healing Mass is offered in the evening at 7pm, and features the intercession of St. Sharbel, the 19th-century hermit of Lebanon, who is the subject of increasingly fervent devotion throughout the world for his intercessory popularity and potential with healing.
We have a painting of St. Sharbel created especially for St. Joseph Catholic Community, a relic and a small statue which we place near the image upon the altar area.  The Masses draw good crowds, approximately 100 people, and there's a good focus, as there is unity in purpose for healing with all present.
NOTE: In the event that the 22nd falls on a Saturday or Sunday or if there is another liturgical or parish conflict (Ash Wednesday, Ascension, etc.), the St. Sharbel Healing Mass will be moved to the nearest appropriate date.
The schedule for the remainder of 2023 (all Masses bilingual and at 7pm, unless otherwise noted)
2023-24:
NEXT UP: 
Tuesday, November 21 (note the different day, to avoid conflict with Thanksgiving Eve)
Thursday, December 21 (note the different day & theme, "Solstice Solace," with a special focus on mental health during the holiday season)
And, for the beginning of 2024…
— there will be NO St. Sharbel Healing Mass in January —
Thursday, February 22, 2024, 7pm — Mass led by Fr. Simon El-Hajj from St. Sharbel Maronite Catholic Church

Friday, March 22, 2024, 7pm

Monday, April 22, 2024, 7pm

For more background on St. Sharbel, please view the following:
And, of course, we invite all our parishioners to experience authentic Maronite Catholic liturgy and life by visiting our friends and neighbors at St. Sharbel Maronite Catholic Church, just down Easton Avenue from us in Somerset.  (It's the one parish we promise we won't get jealous about if you even visit there regularly; their monastic-style worship is a thing to behold.)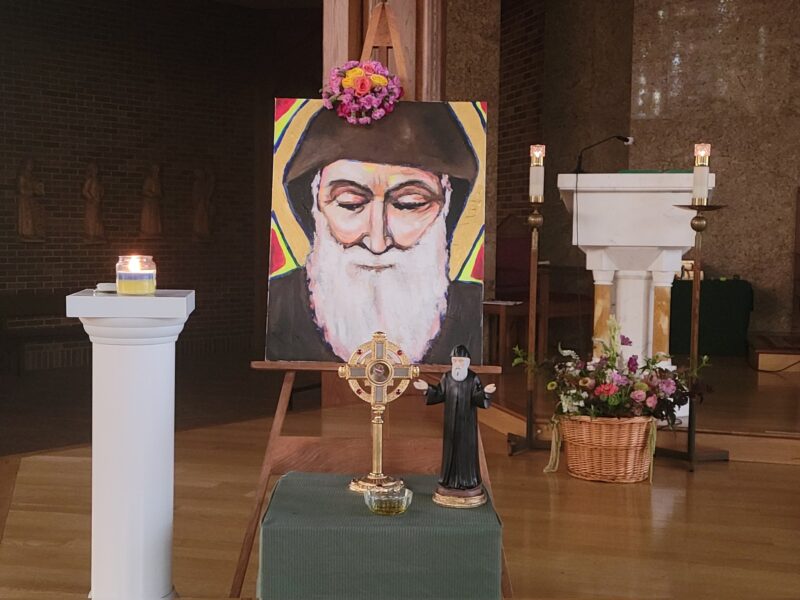 (parish altar display for monthly St. Sharbel Mass — peace candle for healing of Ukraine is to the left.)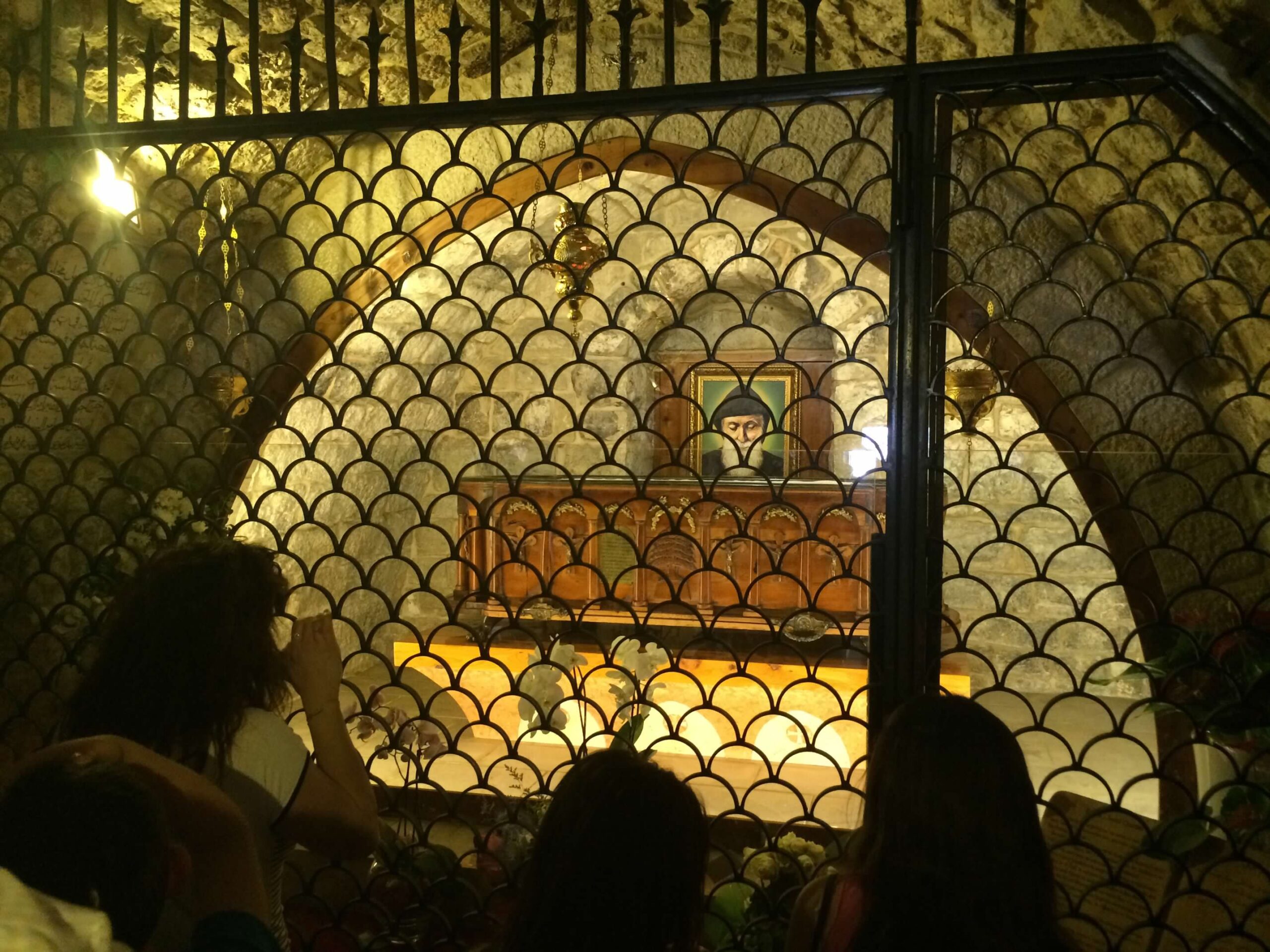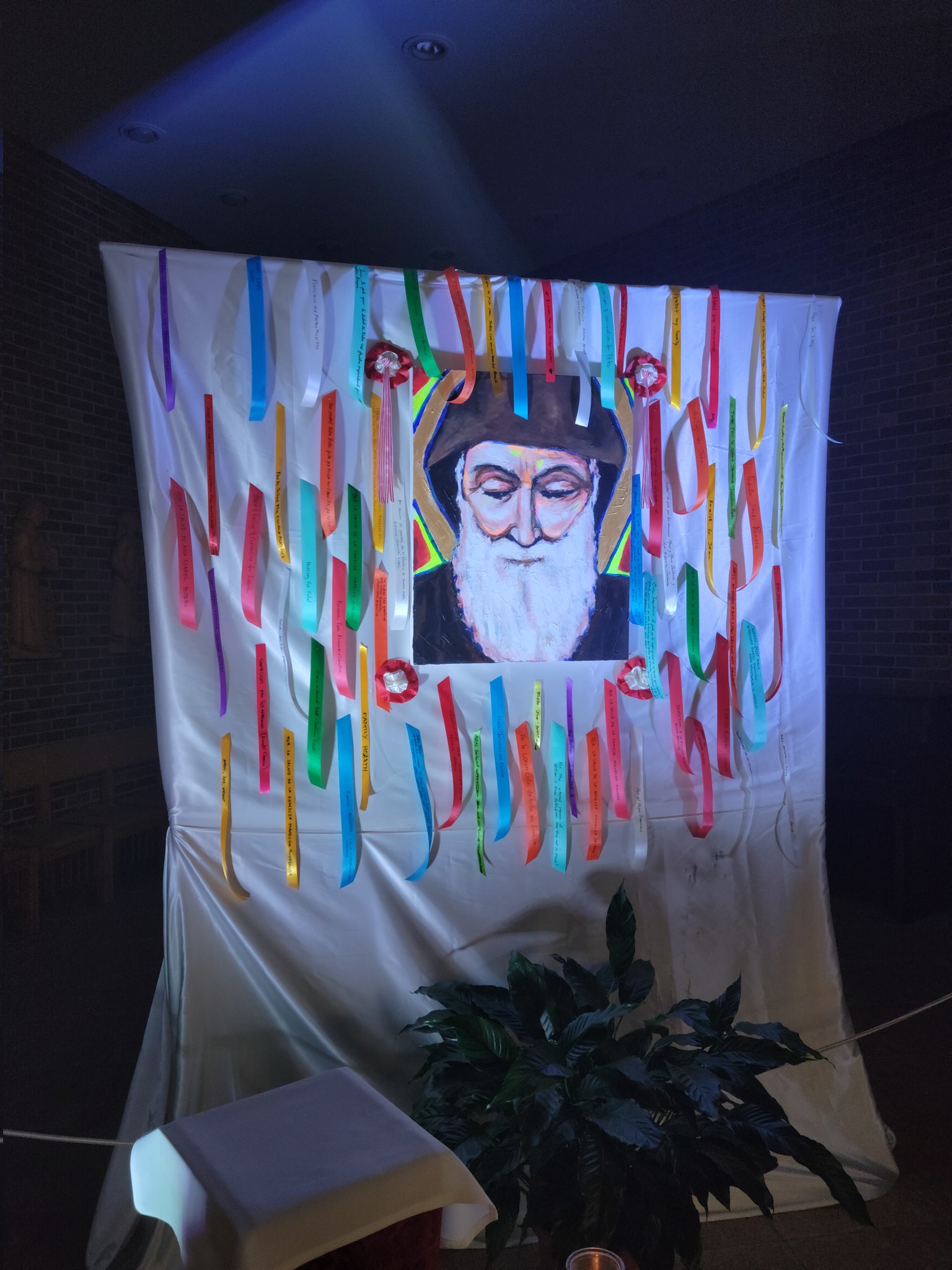 Sign up for our email newsletter!