On Saturday, October 15, we're taking a pause and disrupting our schedule to honor two priests who continue to plow through priestly ministry for a combined 105 years of service.
There will be no confessions nor 5pm and 7pm Masses on October 15.  Instead, there will be one bilingual 6:15pm Mass, to honor our former leader, Fr. John Pringle, here from 2018-20, and Fr. Marco Caceres, who is still in weekend service at St. Joseph as he continues his multi-year run.
Fr. Pringle is celebrating his 50th priestly anniversary this year, and Fr. Caceres his 55th.  A reception on the church plaza follows the Mass.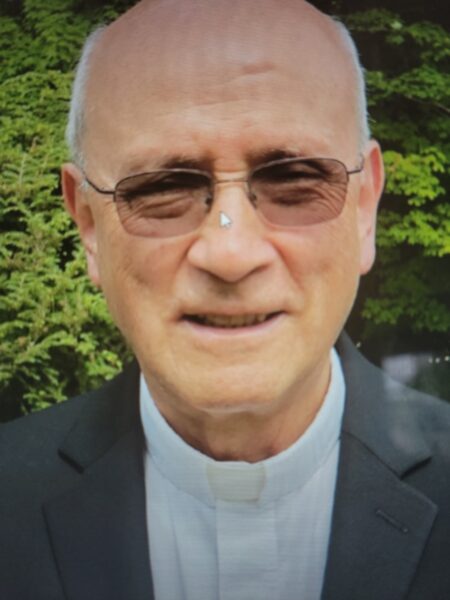 Fr. Marco Caceres