The Lenten season begins on Ash Wednesday, February 22, with four Masses at the parish:
7am English
8:30am English
12:00 noon (TBD)
7:00pm Spanish
8:15pm brief service with distribution of ashes until 9pm
The Diocese of Metuchen has given pastors discretion in deciding how to administer ashes.  At the parish, we are working to have ministers available at all liturgies to administer ashes with two options for churchgoers:  the previous, pre-pandemic manner, or, for more safety, to go back to a more ancient tradition of sprinkling ashes on the forehead.
As Lent continues, a good way to experience the renewal of faith that the season offers is to simply participate more frequently in the prayer life of the parish — daily Mass and/or evening meditation, for example.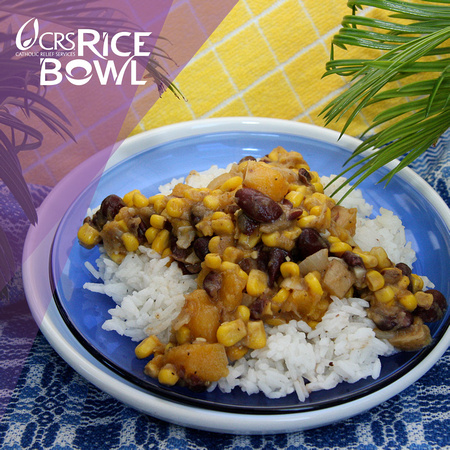 For a do-it-yourself Lenten program that encompasses the classic seasonal disciplines of prayer, fasting and almsgiving, the annual Catholic Relief Services' Rice Bowl program will again be offered at the parish.  Rice Bowl calendars and boxes are available at the church doors through the beginning of Lent.  Learn more about CRS Rice Bowl here.
For a local Lenten practice of charity, we continue to deepen our engagement with Bound Brook Presbyterian Church's food pantry.  We've recently learned that collecting toiletries — like toothpaste & soap — is needed at the pantry now.  We will be setting up a basket in our church narthex for donations. Parish families at the food bank are active both as volunteers and recipients.
---
Cuaresma 2023 en la Comunidad Católica de San José
La temporada de Cuaresma comienza el Miércoles de Ceniza, 22 de febrero, con cuatro Misas y un servicio en la parroquia:
7:00 AM Inglés
8:30 AM Inglés
12:00 PM (por determinar)
7:00 PM Español
8:15-9:00PM servicio con cenizas
La Diócesis de Metuchen ha dado discreción a los párrocos para decidir cómo administrar las cenizas. En la parroquia, estamos trabajando para tener ministros disponibles en las cuatro liturgias para administrar cenizas con dos opciones para los feligreses: la forma anterior, antes de la pandemia, o, para mayor seguridad, volver a una tradición más antigua de aspersión de cenizas en la frente.
A medida que avanza la Cuaresma, una buena manera de experimentar la renovación de la fe que ofrece la temporada es simplemente participar con más frecuencia en la vida de oración de la parroquia, por ejemplo, la Misa diaria y/o la meditación vespertina.
Para un programa de Cuaresma "hágalo usted mismo" que abarque las disciplinas estacionales clásicas de oración, ayuno y limosna, el programa anual Plato de Arroz de Catholic Relief Services se ofrecerá nuevamente en la parroquia. Los calendarios y cajas de Plato de Arroz están disponibles en las puertas de la iglesia durante el comienzo de la Cuaresma. Obtenga más información sobre Plato de Arroz de CRS aquí.
Para una práctica local de caridad de Cuaresma, continuamos profundizando nuestro compromiso con la despensa de alimentos de la Iglesia Presbiteriana de Bound Brook. Recientemente nos enteramos de que ahora es necesario recolectar artículos de higiene, como pasta de dientes y jabón, en la despensa. Estaremos colocando una canasta en el nártex de nuestra iglesia para donaciones. Las familias de la parroquia en la despensa de alimentos son activas tanto como voluntarias como receptoras.