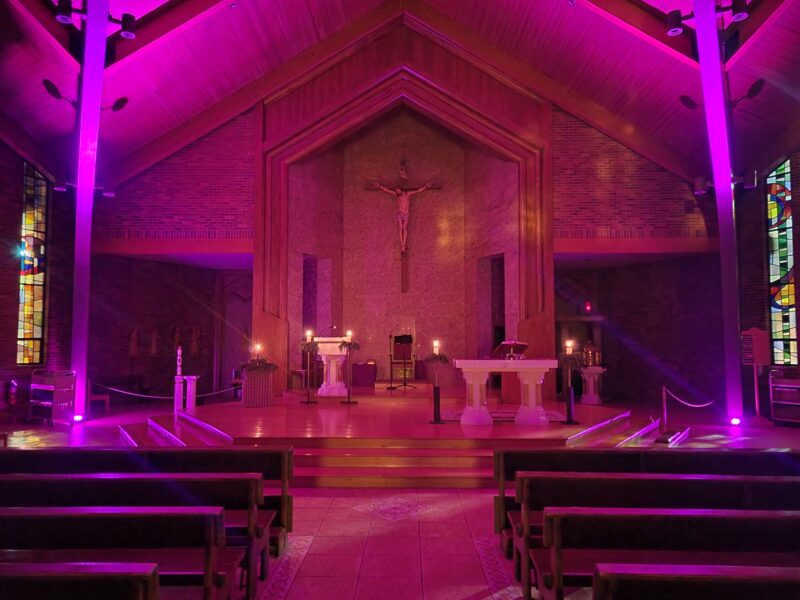 Our St. Joseph Advent and Christmas schedule is now available for your planning and preparation.
Advent begins relatively late this year, on Sunday, December 3.
In the first week of Advent, we celebrate the Solemnity of the Immaculate Conception, a holy day, on Friday, Dec. 8.  We'll add a noon Mass on top of our regularly-scheduled 8:30am (English) and 7:00pm (Spanish) Masses.
The Feast of Our Lady of Guadalupe follows on Tuesday, Dec. 12.  For the vigil night of the 11th, Monday, we'll offer a 7pm and 11pm Mass, and run our regular Mass schedule on Tuesday.
We're beginning a new "Contemplative of the Month" project, to lift up the life and example of various church mystics over the ages.  We'll kick off the project in December, commemorating St. John of the Cross, the Spanish Carmelite whose feast is Thursday, Dec. 14.   As the day approaches, we'll have more details.
The following Thursday, Dec. 21, is the winter solstice.  We'll have a special bilingual "Solstice Solace" healing Mass at 7pm that night, with a special focus on those for whom the Christmas season is depressing and sad.  The Sacrament of Anointing will be offered, and the intercession of St. Sharbel will be invoked.
After a regular weekend schedule for the 4th Sunday of Advent Dec 23-24, we kick off the Christmas celebrations as follows: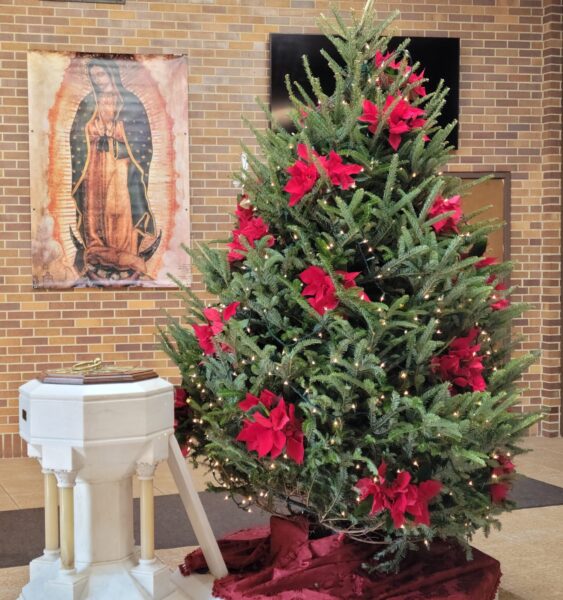 CHRISTMAS EVE, SUNDAY, DECEMBER 24:
2:00pm — simple Mass for the vulnerable, socially anxious and seniors (English)
4:00pm — Mass with children assisting in manger blessing (English)
6:00pm — Mass with children assisting in manger blessing (Spanish)
8:00pm — Spanish Mass
CHRISTMAS DAY, MONDAY, DECEMBER 25:
9:00am — English Mass
11:00am — Spanish Mass
5:00pm — bilingual Mass , depending on the turnout
The parish office will be closed from Friday, Dec. 22 through Tuesday, Jan. 2, 2024.  We re-open Wednesday, January 3.